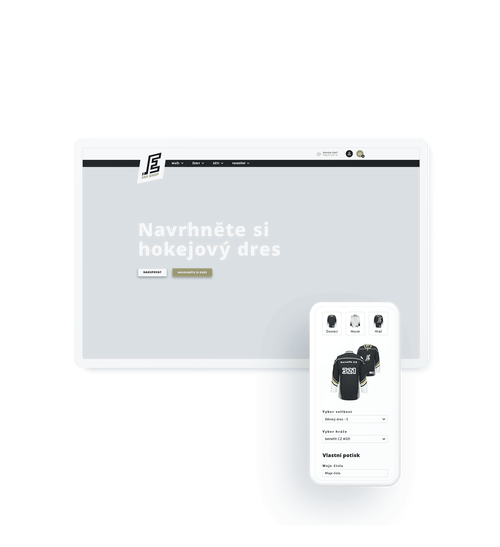 Graphic design of the club fanshop
In cooperation with Benefit CZ, s. R. O., We created a graphic design for a new club e-shop FUNSHOP for HC Energie Karlovy Vary.
Club
HC Energie Karlovy Vary
was founded in 1932. It has had its current name since 2002. Since 1997 (except for the 2017/18 season), it has been active in Extralize, the Czech highest ice hockey competition. He plays his home matches in the KV Arena with a capacity of 5,874 seated spectators. On May 4, 2020, the logo and club colors changed. The original green, white and black have changed to black and white, and the
logo
has also changed.