Corporate production
video MEOPTA
We were very pleased to establish cooperation with a traditional Czech brand operating in the field of optics, with the company Meopta, whose tradition dates back to 1933. This company is one of the world's leaders in its field alongside brands such as Karl Zeiss or Leica. Meopta has modern production technology and creates timeless products of high quality.  

You can see for yourself, among other things, thanks to the series of videos we have created. Even in four world languages ​​- Czech, English, German and French. We used two shooting days to shoot the video and then we worked on post-production in our studio. Post-production did not last too long and thanks to good communication from Meopta, the project was soon born.
We primarily created the main video (4 min.), Which presents the company as a whole. We also created an abbreviated version (2 min.) To make it more variable. Last but not least, there were also three shorter videos (3x 1 min.), Which deal with each of the divisions, ie Optics, Mechanics and Assembly. These videos are dynamic with modern editing elements because their target use is different from the main video.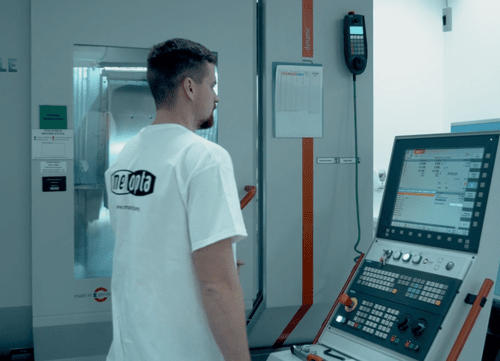 EXAMPLES OF USING THESE VIDEOS IN PRACTICE:
enriching the corporate identity, strengthening the brand and the image of the company
attractive presentation of the company at meetings and business meetings
presentation of the company's production possibilities
practical use for sales representatives
tool for marketing communication and use on soc. networks
company presentation at exhibitions and fairs
recruitment tool
suitable for placement on websites
competitive advantage, differentiation from other companies in the field
universal communication and global online communication
ONE VIDEO JUST SAYS MORE THAN THOUSANDS OF WORDS. IF YOU ARE INTERESTED IN A SIMILAR SOLUTION, DO NOT HESITATE TO CONTACT US.